The broader San Francisco Bay Area is the most important center of innovation in the world, attracting entrepreneurs from all around the world. Although new ecosystems are arising in different parts of the world, the uniqueness of the Bay Area lies in its Entrepreneurial Culture.
SAUSALITO VENTURES EMPOWERS ENTREPRENEURS AND ORGANIZATIONS TO SUCCEED IN NEW MARKETS
Through a set of advisory services and learning programs, we enable entrepreneurs, their organizations and their investors to have access to a scaling process that can effectively increase traction, profitability and growth into new markets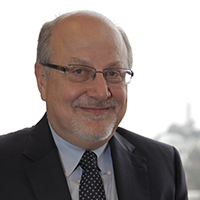 Carlos Baradello
Managing Partner
Dr. Carlos Baradello is an investor, advisor and public speaker. A leading innovation and entrepreneurship practitioner, Carlos draws his understanding from his broad global business and academic experience, deep technical knowledge and understanding of the realities innovators encounter in organizations both large and small. His experience working with hundreds of entrepreneurs around the world has enabled him to gain key lessons for high-growth ventures to scale globally.
Continue
Carlos' interests include new global business creation, venture funding, business acceleration for "born global" startups and global scaling for "foreign born" startups in emerging economies. He is the founder of the University of San Francisco's (USF) groundbreaking Silicon Valley Immersion programs and former Associate Dean of its Global and Executive Programs. In addition to his teaching responsibilities across four continents as a member of the faculty at the USF, Hult International Business School, the Danish Technical University (Denmark), the Federico Santa Maria Technical University (Chile), and the University of International Business and Economics (Beijing, China), he is a public speaker and corporate advisor to Fortune 500 companies, Economic Development Agencies and NGOs across the world. Carlos is also a Founder and General Partner of ALAYA-CP, Cordoba, Argentina's first venture capital firm and Founder and Managing Partner of Sausalito Ventures, a firm that positions Latin American ventures to scale globally.
After earning his Engineering Degree from Argentina's Catholic University of Cordoba, Carlos earned his MSc from the Eindhoven University of Technology (The Netherlands) and his PhD in Electrical Engineering from Carnegie-Mellon University. For over 30 years, Carlos was in the telecommunications and computer industry with progressively senior executive roles at ITT, NYNEX, Digital Equipment Corporation, Advanced Fibre Communications (IPO 1996) and Motorola, where he was the company's Corporate Vice President for the Latin America and Caribbean region.
Carlos lives with his wife Ana in Tiburon, Northern California and has four grown children. He is fluent in English, Spanish and Italian. He has authored over 50 technical and management papers and has received USA/EU patents for six of his inventions.
Manuela Bedoya Garcia
Project Manager, Academic Programs
Manuela has extensive experience in finance, particularly in the sectors of aeronautics, mining, and the brokerage and financial spaces. She participated in the first Corporate Venture Capital program developed by Ruta N, in her hometown, Medellin, Colombia. Manuela is passionate about new disruptive technologies, innovation, and digital transformation. She joined Sausalito Ventures to develop programs in the space of digital transformation, particularly the digital transformation of education across Latin America.
Manuela is currently completing her Executive Master in Finance at ESADE Business School in Barcelona, Spain. She is also completing a certification as a Digital Transformation Professional at the Massachusetts Institute of Technology (MIT), with an emphasis on Blockchain as Technological Disruption. Manuela earned a degree in Financial Engineering from the University of Medellin.
Jorge Hernandez
Director of Global Strategy
Jorge is Director of Global Strategy for Sausalito Ventures. In this role, he seeks new investments in startups in Latin America and the U.S., manages due diligence on those startups, and helps to grow the businesses in which Sausalito Ventures invests.
Jorge has over 10 years of international experience in strategic planning, organization development and health, creating alliances and strategic partnerships, and management of sales and marketing companies. He has been instrumental in starting companies from the ground up including designing the organization structure, corporate policies and guidelines, creating marketing and sales strategies, and building and managing diverse teams.
Jorge is from Chile and now lives in the San Francisco Bay Area. He has a Bachelor of Business Administration degree from Universidad de las Americas in Chile.
He is passionate about helping startups grow and achieve their goals in the marketplace.
Lucas Barros
Project Manager
Lucas is a project manager, business consultant, and entrepreneur. Starting his career in business process management and strategy consulting in Brazil, later working with business development, in HR for a Fortune 500 company, and engaged in international innovation, Lucas is currently attending the Master in International Business at Hult International Business School. Although young, Lucas constantly proves himself to be a strategic thinker, extremely curious about new ventures, and passionate about technology.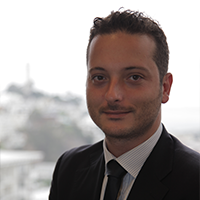 Orlando Frasci
Program Design and Marketing
Orlando is a social entrepreneur and business consultant, with seven years' experience in Program Design, Business Development, Communication, Marketing and Event Management.
Passionate about new technologies, education, creativity, design thinking, and business model design, Orlando gained an outstanding experience in managing start-up projects and teams, with a keen interest in promoting initiatives and networking activities to deliver social impact.
Continue
Orlando co-founded the Co-Creation Lab, an accelerator program for the next wave of social entrepreneurs. He is also Founding Member of ItaliaCamp, of ItaliaCamp, a network promoting social innovation trough the "BarCamp" methodology. In this organization, he first dealt with the communication activities and then he focused on the start-up of the "WeThink" Project – a network of Associations, Think Tanks, Research Centers and Foundations with the aim of sharing analysis and proposals in the Political, Economic and Cultural Sectors. In 2013 I was Head of Projects Development.
After high school, Orlando graduated cum laude in Political Science from the University LUISS of Rome. During his academic studies, he was Representative of the students at the Political Science Faculty Board of the University, Head of the University Newspaper "360gradi" and Chairman of ASP – Association for Political Science Students. Orlando earned a Master degree in Public Administration and Government in 2008 at the same University. In 2014 he earned his second Master degree in Social Entrepreneurship at Hult International Business School.